Ivano-Frankivsk resident Volodymyr Romanchuk decided to give up Ronaldo's shirt and autograph for the army. The Portuguese himself did not ignore the act
Cristiano Ronaldo / Photo: Reuters
Russian aggression united the Ukrainians around helping the country during the war. Many went to fight at the front, and some helped in humanitarian or financial terms.
Volodymyr Romanchuk, a 14-year-old child from Ivano-Frankivsk, also took part in the upcoming victory over the Nazis. In 2019, during a guest match with Portugal, a football fan received a shirt from Cristiano Ronaldo with his autograph.
Read also: The English player will send 18,000 dollars to help Ukraine
Volodymyr decided to help the armed forces and put the shirt up for auction. As a result, a lot went under the hammer for 70 thousand hryvnia, and the new owner of the shirt was a resident of the United States, Ruslan Kari.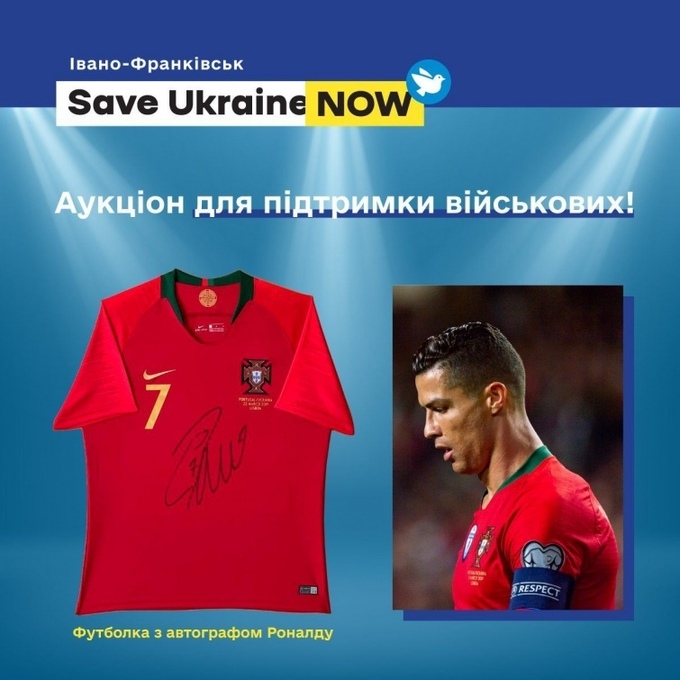 The funds will be used to purchase medicines for the Ukrainian army, as well as for the needs of regional defense and armed forces in Prikarpattia. This act did not go unnoticed by Cristiano Ronaldo himself.
"I hope that my shirt from the Ukraine match in 2019 will help the youth for a better future. I would like to congratulate the Ukrainian Football Federation for this work. I pray for peace."
Earlier, Minaei Football Club raised 400,000 to meet the needs of the armed forces. Famous Ukrainian football players and show business stars participated in the charity match.